The Book Blogger Hop is hosted by Jennifer at
Crazy for Books
. This weeks hop question is:
"Do you read only one book at a time, or do you have several going at once?"
Before I had children I often read more than one book at a time. It drove my best friend bonkers. She could not understand how I could keep the characters and plot from each book straight. I just did and I enjoyed reading more than one book at a time. However, since I've had children, I have tried to continue on with this and it never works. LOL My brain can no longer can keep every thing straight. I have to read one book at a time now or I am truly confused as to what is going on in the books. It's a complete turn around but one that I am perfectly all right with.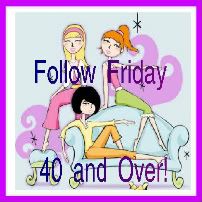 Jave at
Never Growing Old
also has a Follow Friday event.
Feel free to join in if you are so inclined. Have a great and safe weekend!