The Book Blogger Hop is hosted by jennifer at
Crazy for Books
. This week's Hop question is:
"Since today is April Fool's Day in the USA, what is the best prank you have ever played on someone OR that someone has played on you?"
I love a good joke or prank as much as the next person. However, i'm not very good at implementing the jokes and pranks. I'm always afraid I'm going to say or do the wrong thing and really hurt someone. Even with my family, I avoid doing this kind of thing. I'm actually blanking on any really amazing ones that may have been played on me. I guess maybe people pick up on my reluctance to do this to others and therefore don't do it to me. Also, my school-aged daughter is really sensitve and was worried about today. I told her not to worry about any of this from her family. I hope it's not bad at school.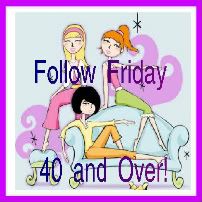 There is also Follow Friday over at Java's
Never Growing Old
.
Have a great weekend everyone!