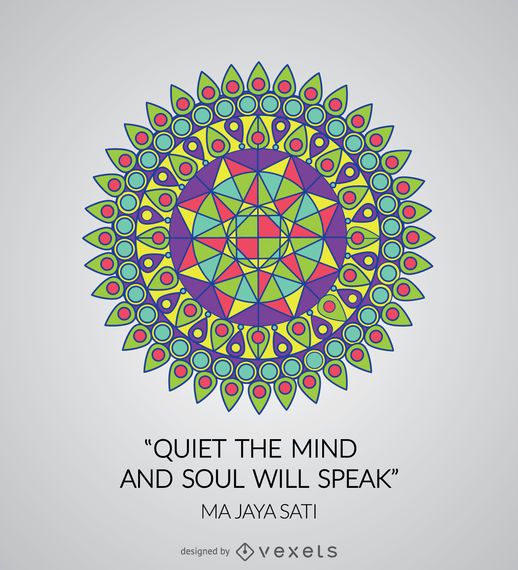 Iwas looking at images of mandalas earlier because honestly I'm a little bit addicted to them right now! They are all so gorgeous and intricate! I wish I could draw one but that is not where my talent lies - at all. I am happy that I can crochet them, though. While I was looking at the images I came across this one with this quote and I love it!
"Quiet the mind and the soul will speak."
I believe this to be true even if it's a somewhat difficult thing for me to achieve. I have been on a journey of mindfulness - for a while really but intentionally for about eight months. I have a ways to go but am happy to make progress each day.